With this exclusive content, learn how to deadlift effectively and re-integrate deadlifts into your program while minimizing risk of injury.
Rebuild Your Deadlift
From The Ground Up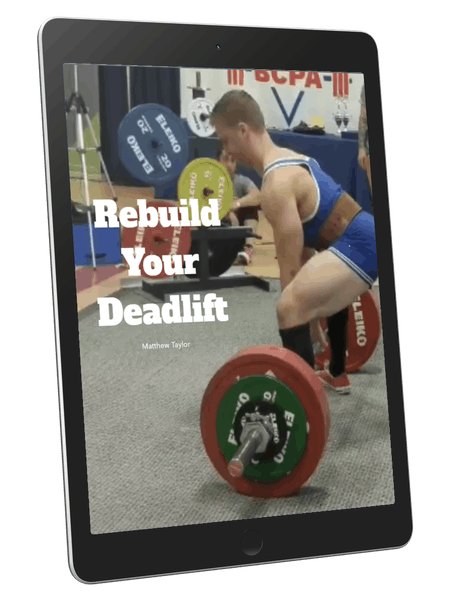 The Basics Lay the Foundation
All too often, we hear "deadlifts are bad for your back" or even talking to other powerlifters and hearing them say "yeah, i messed up my back on this set of pulls.
Without a proper foundation of breathing mechanics, body awareness, and load tolerance, it's impossible to deadlift as effectively as possible. We outline each of those points in the StrongerYou Deadlift Manual.
Regardless of your experience level, these foundational components are crucial for every athlete.
Find the key errors you are making in your deadlift training which are leaving you hurt more often than you need to be.
Build progression from the ground up. Start at any point in the program.
As the founder and CEO of StrongerYou Personal Training, Matt has been coaching powerlifters since 2014, with a special interest in blending the worlds of bodybuilding, powerlifting, and injury prevention after seeing many preventable injuries occur in powerlifters and recreational athletes in other sports.
​He has coached multiple lifters to podium finishes at the provincial level in British Columbia, Canada as well as taken some lifters to national qualifying totals.
He has also competed in powerlifting since 2010 in Canada (CPF) as well as at the world level (AAU) taking first place as a Men's Sub Junior 83kg in 2014 at the AAU World Powerlifting Championship.
At the time of this publication, Matt has squatted 217 kg/480 lbs, benched 156 kg/343 lbs, and deadlifted 250 kg/551 lbs as an 83 kg/183 lb lifter.
For a FREE consultation, contact us now!